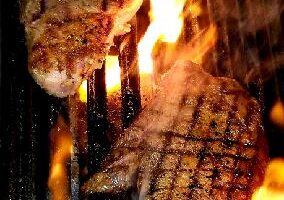 Special Dinner Menu 11/6
See Facebook for Menu and Entertainment
Regular Menu NOT available after 3:00PM!
The Clover Key
6005 Newark Road
Nashport, Ohio 43830
Call Ahead 220.201.4224
If you are seating a group over 4 people

We need a reservation. Thank you!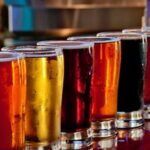 Check Out our New Selection of 8 Beers on Tap!

Don't forget to check out our Deli. We sell in the Deli what we serve on the Menu for you to take and create your own special Dishes!
At the Clover Key we believe in true made to order food, we appreciate your patience as we prepare your menu choice at the time you ask for it… everyone deserves a real Homemade meal…
Come give us a try….
Sandwiches
Items marked as LUNCH are not available on Friday and Saturday after 3:00PM
Sandwiches are served with Chips.
Sandwiches can be made on Grilled Pita Bread.
Gourmet Steak Burger –
Local Cuts of Ground Steak, Flame Grilled your way and Served on a Toasted Bun with House Seasonings… – $8.00 add Cheese – $.50 Additional Toppings – $1.00 – Bacon  – $1.50 – Grilled Mushrooms/Onions – $1.50 – Additional Patty $4.00

Burgers come with any of the following| Mustard Mayo Ketchup
Available Toppings| Lettuce Onion Tomato Pickle Mushrooms – $1.00          Available Cheese| Cheddar Swiss PepperJack Provolone American – $1.00

Shaved Roast Beef Sandwich – LUNCH
Grilled thin Sliced Roast Beef piled high and fresh from our Deli topped with your choice of Cheese and Horseradish Mayo on a Toasted Bun – $8.99
The Fish Sandwich
2 Pieces of Breaded Alaskan Pollock on a Toasted Bun – $6.50
Italian – LUNCH

Salami, Pepperoni and Ham grilled with Provolone Cheese and Banana Peppers, Black Olives, Red Onions, Romaine Lettuce and Tomato and a hint of Italian Dressing on Grilled 8 Inch Roll  – $8.99
Ruben – LUNCH
Corn Beef, Swiss and Kraut with House made Dressing on Grilled Rye. – $9.99

T.B.L.T – LUNCH
Roasted Turkey with Bacon and Swiss, Lettuce and Tomato on 9 Grain Bread – $8.99 | Add Ham for $2.00 Add Avocado $1.50
Smash Burger – Single or Double

4oz Burger with the same cuts of Steak on the Gourmet, Flame Grilled your way and Served on a Toasted Bun with House Seasonings… – $6.00 add Cheese – $.50 Additional Toppings – $1.00 – Bacon  – $1.50 – Grilled Mushrooms/Onions – $1.50 – Make it a Double for $3.00 more
Burgers come with any of the following| Mustard Mayo Ketchup
Available Toppings| Lettuce Onion Tomato Pickle Mushrooms – $1.00          Available Cheese| Cheddar Swiss PepperJack Provolone American – $1.00
*Add Additional Toppings to any Sandwich
Available Toppings| Lettuce Onion Tomato Pickle Jalapenos Mushrooms  – $1.00          Available Cheese| Cheddar Swiss PepperJack Provolone American – $.50
House Salad

Romaine and Spinach Blend with Tomato, Croutons, a Motz and Provolone Cheese Blend – $4.99

Seasonal Salad

Romaine and Spinach Blend with Tomato, Croutons, a Motz and Provolone Cheese Blend, Seasonal Fruits and Nuts and Berries – $6.99
Mediterranean Salad

Romaine and Spinach Blend with Tomato, Croutons, Feta Cheese, Greek Olive Blend, Red Onions and Cucumber – $6.99
Italian Salad
Romaine and Spinach Blend with Tomato, Croutons, Motz and Provolone Blend, Banana Peppers and Black Olives – $6.99
Grilled Chicken – $4.00 | Fresh Deli Ham, Salami and Pepperoni – $4.00 | Grilled Steak – $6.00 | Grilled Salmon Filet – $7.00 | Lamb – $10.00

Available Dressings| Ranch BlueCheese French Italian HoneyMustard RaspberryVingerette ThousandIsland          Additional Dressing Each – .$.50
Shrimp Basket –
Fries with a Generous Helping of Tail On Shrimp – $9.99
Lakeside Platter –
Quickly Turning into a Favorite…3 Pieces of Breaded Alaskan Pollock with 4 Butterfly Shrimp and Fries – $12.99
Fish and Chips –
3 Pieces of Breaded Alaskan Pollock with Fries – $9.99
Tater Tots – $ 3.75
Coleslaw – $3.75
House Salad – $4.99
Twist Fries – $3.75
Grilled Vegetable – $3.75
Baked Potato – $3.75 |Sour $.50
Soup of the Day – Cup $3.50 – Bowl $5.00 – Toppings extra